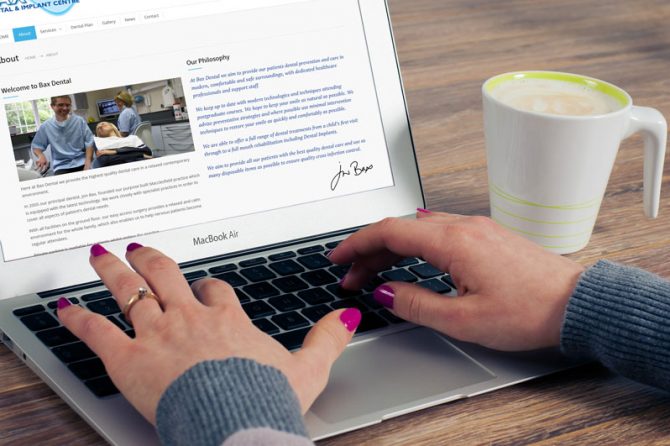 We are very proud to launch the brand new Bax Dental website. It is designed provide you with all the information you need about our practice and inform you on the latest news, advice and technologies in dental care. Our new website is completely mobile-compatible, so you can check out Bax Dental on your phone or tablet whenever and wherever you like!
In the top menu, you can find all the main sections of our website. 'About' provides information on the practice itself, including our philosophy statement and profiles of our team members. 'Services' contains information on the variety of services available at Bax Dental. From dental examinations, to cosmetic dental implants – here you can find out exactly what we can do for you. 'Dental Plan' gives a detailed overview of our Practice Membership Plan, providing you with a comprehensive programme of maintenance, prevention and treatment.
We invite you take a look around our new website and find out more about Bax Dental. If you have any questions or suggestions, please don't hesitate to get in touch and let us know what you think.
Don't forget to follow us on Facebook and Twitter!